The Evan "Funk" Davies Show: Playlist from October 12, 2016
Every show starts with the '70s! We'll rediscover forgotten rockers, revisit unfairly maligned disco beats and replay power-pop favorites. Next: plenty of new releases, occasional live bands and more. Don't let the nickname confuse you.
<-- Previous playlist | Back to The Evan "Funk" Davies Show playlists | Next playlist -->
---
Upcoming events:
Wed. Oct 23rd, 9pm - Midnight: A salute to New York Rocker (More info...)


Wed. Oct 30th, 9pm - Midnight: Stag plays live (More info...)

---

October 12, 2016: DAVID REES, co-host of ELECTION PROFIT MAKERS, live in studio!

Listen to this show: | Add or read comments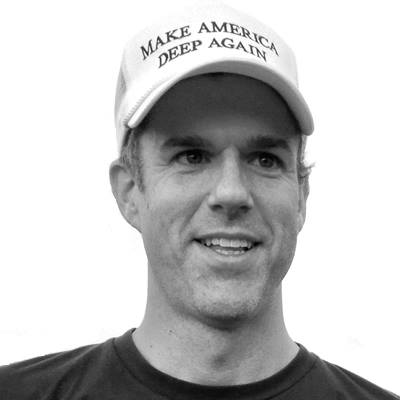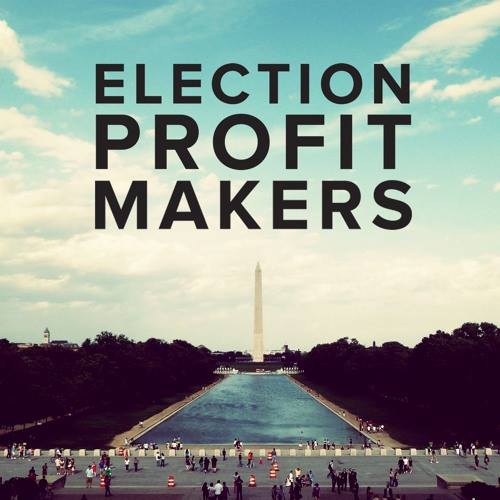 It's WEEK 2 of WFMU's October Silent Fundraiser and I've got a great show for you tonight! Entrepreneur, humorist, and television personality David Rees joins me in the WFMU studios to share some of his favorite records with you, the WFMU listener! David co-hosts the hilarious and insightful Election Profit Makers podcast about election-related prediction markets; he's also the author of How To Sharpen Pencils and hosted Going Deep With David Rees on the NatGeo and Esquire networks; in the 2000s he created the comics Get Your War On and My New Fighting [or Filing] Technique Is Unstoppable. If you like what you hear -- on this show, or anywhere on WFMU -- I hope you'll take a moment to make a pledge now.
(* = new)


Artist
Track
Album
Label
Year
Comments
New
Approx. start time
neil merryweather
hollywood blvd.
space rangers
mercury
1974
0:00:00 ()
ultimate painting
bills
dusk
trouble in mind
*
0:05:15 ()
teenage fanclub
live in the moment
here
merge
*
0:08:55 ()
airplay
stranded
s/t
rca canada
1980
0:12:15 ()
the upper crust
rabble rouser
lords & ladies (split with the grannies)
saustex
playing this Friday night at Bowery Electric!
*
0:16:18 ()
shirley & company
shame shame shame
s/t
vibration
0:30:21 ()
shirley bassey
jezehel
and i love you so
ua
0:34:15 ()
shirley & lee
everybody's rockin'
best of
ace
0:37:11 ()
mf doom (as jj doom)
cockney rhyming slang
key to the kuffs
0:39:12 ()
the shrine
destroyers
bless off
tee pee
0:42:00 ()
the belle brigade
where not to look for freedom
s/t
reprise
2011
0:57:02 ()
adventures
heavenly
supersonic home
run for cover
1:01:10 ()
matthew wilder
break my stride (dub version)
12"
epic
1:04:51 ()
gun
sunshine
1:08:37 ()
Music behind DJ:

1990
1:20:55 ()
metal flake mother
deem-on
7"
moist
1:21:22 ()
polvo
can i ride
double 7'
kitchen puff
1990
1:23:05 ()
hall & oates
las vegas turnaround (the stewardess song)
abandoned luncheonette
atlantic
1:27:12 ()
hall & oates
camellia
s/t
rca
1:29:59 ()
coffinworm
start saving for your funeral
1:42:01 ()
shannon
let the music play
let the music play
mirage
1:48:20 ()
eddie kendricks
if you let me
people...hold on
tamla
1:51:57 ()
trapeze
touch my life
medusa
threshold
1:55:04 ()
kadavar
all our thoughts
s/t
1:59:04 ()
hall & oates
gino (the manager)
s/t
rca
2:12:40 ()
minutemen
sell or be sold
what makes a man start fires?
2:17:27 ()
bertie higgins
white line fever
7"
kat family
2:18:18 ()
trini lopez
yeah
at pj's
reprise
2:22:16 ()
david rogers
sweet vibrations (some folks call it love)
7"
columbia
2:23:46 ()
rca
2:38:02 ()
bert sommer
eleuthera
inside
eleuthera
2:45:12 ()
paul robeson
takin' names
favorite songs
2:46:42 ()
nina simone
i think it's going to rain today
nina simone and piano!
rca
2:49:16 ()
richard dyer-bennett
oh sally my dear
twentieth century minstrel
decca
2:52:32 ()
<-- Previous playlist
| Back to
The Evan "Funk" Davies Show playlists
|
Next playlist -->
RSS feeds for The Evan "Funk" Davies Show:

Playlists feed |

MP3 archives feed
|
E-mail Evan Davies
|
Other WFMU Playlists
|
All artists played by The Evan "Funk" Davies Show
|
---
Listen on the Internet
|
Contact Us
|
Music & Programs
|
WFMU Home Page
|
Support Us
|
FAQ
Live Audio Streams:
Pop-up
|
128k AAC
|
128k MP3
|
32k MP3
|
32k Windows
---