Scott Williams: Playlist from December 22, 2006
" I can't tell when you're telling me the truth."
- I'm not.
"How do I know anything you've told me is..."
- You don't.
<-- Previous playlist | Back to Scott Williams playlists | Next playlist -->
---
Upcoming events:
Wed. Jul 15th, 3pm - 6pm: SONIC BOOM DJ set and interview (More info...)

---

December 22, 2006: When He's Not Doing Pickles, It's All "You're Not The Father!!!"
with Nick the Bard and the WFMU Office Staff Xmas Party With Mike, Megan & Bill

Listen to this show:

Pop‑up player!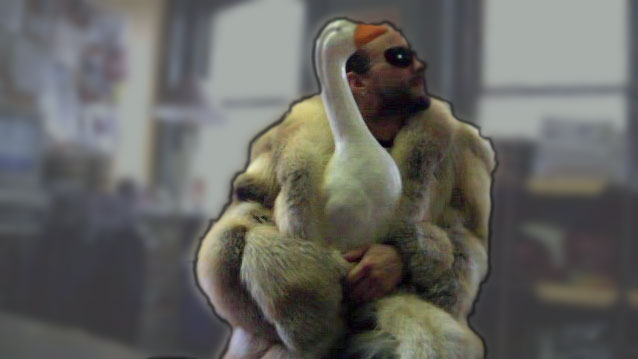 Artist
Track
Album
Year
Comments
Approx. start time
Astral Social Club
tr 1
S/t
Vibracathedral Orchestra side thing
0:00:00 (Pop‑up)
Kids of CPH
What You Gonna Call Your Pretty Little Baby?
Christmas at CPH
0:07:55 (Pop‑up)
The Lords of Percussion
The Kung Fu
V/a Funk Fu - Fight 1
0:09:59 (Pop‑up)
Flaming Fire
Astral Traveller
When the High Bell Rings
cover: Yes
0:12:09 (Pop‑up)
Ice-T
Body Rock (Vocal Mix)
mp3
1983
0:18:06 (Pop‑up)
Mark From NJ
Android and Angel
mp3
thanks Therese!!
0:24:14 (Pop‑up)
John Oswald
Oh Hell
Plunderphonic sampler
0:27:30 (Pop‑up)
Unknown
Italian Fuzz
Va, My Summer Love
Japanese Girls comp
0:31:25 (Pop‑up)
??
B.I.M.
sdtk The Apple
0:35:29 (Pop‑up)
Tragic Mulatto
Whole Lotta Love
mp3
thanks Listener Syntax!!
0:48:51 (Pop‑up)
Iron Maiden
Purgatory
Killers
0:55:11 (Pop‑up)
Don Bartnick
Der Neue Messias
mp3
0:58:35 (Pop‑up)
La Lupe
Dominique
They Call Me La Lupe
cover: Souer Sourire
1:01:41 (Pop‑up)
Abayudaya
Mwana Talitambula (The Child will Never Walk)
Abayudaya - music from the jewish people of uganda
1:06:07 (Pop‑up)
Johnny Adams
In a Moment of Weakness
V/a Dirty Laundry - The Soul of Black Country
1:06:32 (Pop‑up)
Garybaldi
Corri, Corri, Corri
mp3
1:08:08 (Pop‑up)
Dusty Springfield
24 Hours from Tulsa
The Silver Collection
1:11:56 (Pop‑up)
Sigillum S
Into the Sephiroth
Va, Out of Standard!! Italia 1
1:24:46 (Pop‑up)
Mouthus
See Us Look
Slow Globes
1:31:14 (Pop‑up)
Tokyo Serenaders
Wakare No Ippon-Sugi
Va, Holiday in Japan
1:35:25 (Pop‑up)
The Sensational Nightingales
It's My Desire
stole it straight off "Sinner's Crossroads", by Kevin Nutt
1:38:31 (Pop‑up)
Kevin Ayers
Oh! Wot a Dream
Bananamour
1:42:21 (Pop‑up)
Perrey & Kingsley
Swan's Splashdown
The Essential...
1:45:09 (Pop‑up)
Ducks Unlimited PSAs
www.ducks.org
1:48:11 (Pop‑up)
Nick the Bard has had it with Ducks!

1:49:03 (Pop‑up)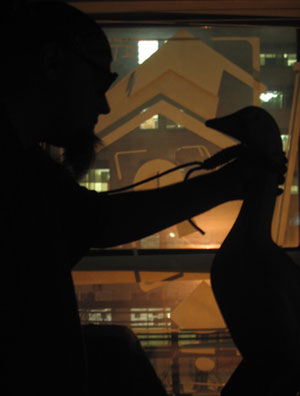 <-- Previous playlist
| Back to
Scott Williams playlists
|
Next playlist -->
RSS feeds for Scott Williams's show:

Playlists feed |

MP3 archives feed
|
E-mail Scott Williams
|
Other WFMU Playlists
|
All artists played by Scott Williams
|
---
Listen on the Internet
|
Contact Us
|
Music & Programs
|
WFMU Home Page
|
Support Us
|
FAQ
Live Audio Streams for WFMU:
Pop-up
|
128k AAC
|
128k MP3
|
32k MP3
---