Hello Children with Faye: Playlist from October 4, 2012
Quiet countenance, courageous compass. Girlish charm and boyish good looks! Off-kilter pop punk-tuated with mixed media.
<-- Previous playlist | Back to Hello Children with Faye playlists | Next playlist -->
---

October 4, 2012: The Future Will Be Like No Snow on the Broken Bridge

Listen to this show:

Pop‑up player! | Add or read comments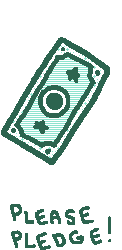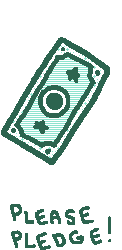 REQUEST-A-GIF RULES Donate any amount to the show & request a gif! In the comments section of your pledge give me a five words or less sentence of anything you would like to see hand-drawn animated. I'll pick one at random at the end of the show & your gif will appear on next week's playlist!
(* = new)


| Artist | Track | Album | Label | Year | Comments | New | Approx. start time |
| --- | --- | --- | --- | --- | --- | --- | --- |
| Pissed Jeans | Scrapbooking | Hope for Men | Sub Pop | 2007 | | | 0:00:00 (Pop‑up) |
| Riri Shimada performs Satie | le fils des etoiles:preludes II l'invitation. avec calme | Pianoworks | Legacy | 2001 | | | 0:05:06 (Pop‑up) |
| Isotope 217 | Hodah | Commander Mindfuck | Aesthetics | 1999 | | | 0:08:10 (Pop‑up) |
| Factoria | Static Dreamland | Static Dreamland 7" | No Label | 2012 | | * | 0:20:17 (Pop‑up) |
| Fandaze | Your Smiles | Your Smiles in Between Summer EP | No Label | 2012 | | | 0:25:10 (Pop‑up) |
| Graeme Jefferies | Nothing That's New | Messages For The Cakekitchen | Ajax | 1987 | orig. Flying Nun | | 0:28:28 (Pop‑up) |
| The Hi Life Companion | Night Comes Down | Say Yes! | Plastilina | 2010 | | | 0:31:34 (Pop‑up) |
| Zachary Cale | Love Everlasting | Love Everlasting b/w Hallelujah Kid | Dull Knife | 2012 | | * | 0:36:58 (Pop‑up) |
| Woods | Lily | Bend Beyond | Woodsist | 2012 | | * | 0:40:08 (Pop‑up) |
| White Fang | Sentence 9 | Songs on Conceptual Art | Teenage Teardrops | 2012 | | | 0:42:40 (Pop‑up) |
| Larry Yes | Sentence 10 | Songs on Conceptual Art | Teenage Teardrops | 2012 | | | 0:44:32 (Pop‑up) |
| Roommates | Back to the Sun | Winnifred | Slumberland | 2012 | | * | 0:45:00 (Pop‑up) |
| Sopors | No Solution | Creation Inch By Inch | Margin Mouth | 2012 | | * | 0:48:56 (Pop‑up) |
| 39 Clocks | Stupid Art | Pain it Dark | No Fun | 1981 | | | 0:51:51 (Pop‑up) |
| Laurie Spiegel | Drums | The Expanding Universe | Unseen Worlds | | | | 0:56:32 (Pop‑up) |
| Heavenly | Sperm Meets Egg, So What? | | | | | | 1:06:40 (Pop‑up) |
| Jenifer Jackson | Since You've Been Away | Parasol's Sweet Sixteen Vol. 4 (V/A) | | | | | 1:09:35 (Pop‑up) |
| Karl Blau | Sentence 31 | Songs on Conceptual Art | Parasol | | | | 1:14:43 (Pop‑up) |
| Tracey Thorn | Goodbye Joe | Our Brilliant Careers: Cherry Red Rarities, 1981-83 (V/A) | Cherry Red | | | | 1:16:10 (Pop‑up) |
| Stefan Weiner | Norman Menegat | Through the Cracks in My Door | | 2009 | | | 1:18:18 (Pop‑up) |
| Brute Heart | Wildfire | | Water Wing | 2012 | | * | 1:23:14 (Pop‑up) |
| Bonnie Pink | Senaka | Blue Jam | Love Lite/Stone Fox | 1995 | | | 1:26:35 (Pop‑up) |
| Shop Assistants | It's Up to You | C86 (V/A) | NME | 1986 | | | 1:30:31 (Pop‑up) |
| Magic Wands | Black Magic | Black Magic | Ark Recordings | 2008 | | | 1:32:58 (Pop‑up) |
| Humongous | Hook Up the Keyboard | Miniature Pinschers | Adept Recordings | 2012 | | * | 1:35:46 (Pop‑up) |
| Lorelle Meets the Obsolete | The In-Between | Ghost Archives 7" | Captcha | 2012 | | | 1:38:00 (Pop‑up) |
| Soft Shoulder | Stuck Inside | | | | | | 1:41:22 (Pop‑up) |
| Homostupids | At the Zoo | The Intern LP | Parts Unknown | 2006 | | | 1:43:20 (Pop‑up) |
| Petty Crime | Mathematics | Forfeit Intent 7" | Slampt | | | | 1:44:01 (Pop‑up) |
| Little Claw | Colors You Down | | | | | | 1:45:56 (Pop‑up) |
| Unholy Two | Cut the Music (I'm the Nightstalker) | Cut The Music (I'm The Nightstalker) b/w Razor 7" | 12XU | 2012 | | * | 1:50:18 (Pop‑up) |
| Plain White Toast | A Mirror | Styles and Distortion 7" | St. Valentine | 1990 | | | 1:53:39 (Pop‑up) |
| Deep Freeze Mice | Minstrel Radio Yogurt | | | | | | 2:09:36 (Pop‑up) |
| The Saturday People | No Matter Where You Are | The Saturday People | Slumberland | | | | 2:11:48 (Pop‑up) |
| Grey Gardens | Darkest Dreams | Demo | No Label | 2012 | | * | 2:14:35 (Pop‑up) |
| The Harvest Ministers | 6 O'Clock is Rosary | | Sarah | | | | 2:18:14 (Pop‑up) |
| Nujabes | Aruarian Dance | | | | | | 2:24:16 (Pop‑up) |
| Vladimir Ashkenazy Performs Chopin | Barcarolle in Fis-dur, Op. 60 | | | | | | 2:26:55 (Pop‑up) |
| Sun Araw | Grip | The Inner Treaty | Sun Ark | 2012 | overunder Chopin | * | 2:33:48 (Pop‑up) |
| Jake Phelps | Sentence 21 | Songs on Conceptual Art | Teenage Teardrops | 2012 | Perception of ideas leads to new ideas. songsonconceptualart.com | * | 2:38:45 (Pop‑up) |
| MC Solaar | Bling Bling | | | | | | 2:41:31 (Pop‑up) |
| Homecoming | Demo 01 | | | | http://soundcloud.com/homecomings | | 2:44:58 (Pop‑up) |
| Meth Teeth | Unemployed Forever | PDX Pop Now! 2008 (V/A) | | | | | 2:49:05 (Pop‑up) |
| Fine Steps | Painted Church | Boy's Co. | Song | 2012 | | * | 2:50:47 (Pop‑up) |
| Fatal Microbes | Violence Grows | | | | | | 2:53:28 (Pop‑up) |
<-- Previous playlist
| Back to
Hello Children with Faye playlists
|
Next playlist -->
RSS feeds for Hello Children with Faye:

Playlists feed |

MP3 archives feed
|
E-mail Faye
|
Other WFMU Playlists
|
All artists played by Hello Children with Faye
|
---
Listen on the Internet
|
Contact Us
|
Music & Programs
|
WFMU Home Page
|
Support Us
|
FAQ
Live Audio Streams:
Pop-up
|
128k AAC
|
128k MP3
|
32k MP3
|
32k Windows
---