The Evan "Funk" Davies Show: Playlist from August 13, 2014
Every show starts with the '70s! We'll rediscover forgotten rockers, revisit unfairly maligned disco beats and replay power-pop favorites. Next: plenty of new releases, occasional live bands and more. Don't let the nickname confuse you.
<-- Previous playlist | Back to The Evan "Funk" Davies Show playlists | Next playlist -->
---

August 13, 2014: The 6th annual Evan "Funk" Davies Disco and/or Dance Party!

Listen to this show: | Add or read comments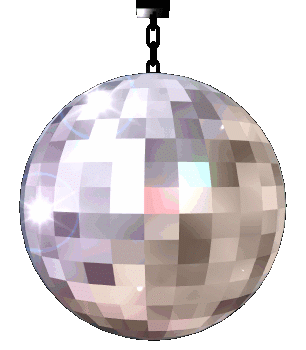 Summertime always reminds me of listening to Ken "Spider" Webb and Ricky Ricardo and, of course the Chief Rocker Frankie Crocker on WBLS. So when summer rolls around I start itching to play my favorite records from that era (give or take a few years) -- favorites I loved back then, and new favorites that I never heard back in the day.
In that spirit, I present the 6th nearly annual Evan "Funk" Davies Disco and/or Dance Party! I'll be spinning some classic jams from the mid-'70s and early '80s, along with some of the lesser-known nuggets. It's the kind of show that makes you say "I haven't heard this in 35 years" and "why haven't I heard this before?!" I can assure you that the beat will be turned around, your whistle will be blown, and your body will be shaken down to the ground so push the furniture against the wall and enjoy!

=======================================
Disco/dance disclaimer! I'm keeping the lines blurry and using "disco" and "dance" as catch-all terms for my own take on fun dance music from the mid-70s to the early '80s, expanding the boundaries (and sound) of the traditional disco era. No griping, please!

Just be good to me! Like The Evan "Funk" Davies Show on Facebook, and follow me on Twitter!
Artist
Track
Album
Label
Year
Comments
Approx. start time
mcfadden & whitehead
ain't no stoppin' us now
s/t
phila. int'l
edwin starr
h.a.p.p.y. radio
12"
20th century
1977
0:06:35 ()
the quick
the rhythm of the jungle
one light in a blackout
epic
1982
0:13:04 ()
bell & james
livin' it up (friday night)
7"
a&m
1978
0:16:53 ()
Music behind DJ:
william stuckey
disco fly
12"
ica
1977
0:20:38 ()
con funk shun
ffun
7"
0:23:11 ()
aurra
make up your mind
12"
salsoul
1981
0:27:05 ()
sister power
gimme back my love affair
12"
ocean/ariola
1977
pretty much the best "Don't Leave Me This Way" knockoff you'll ever hear.
0:33:24 ()
change
searching
the glow of love
wb/rfc
1980
0:37:46 ()
philly cream
motown review
7"
fantasy/wmot
1979
0:45:01 ()
Music behind DJ:
van mccoy & the soul city symphony
the hustle
7"
avco
0:49:51 ()
sinnamon
thanks to you
7"
becket
1982
0:52:28 ()
patrice rushen
forget me nots
12"
elektra
1982
0:55:37 ()
b.t. express
express
do it (til you're satisfied)
scepter
1974
1:02:58 ()
southroad connection
just laying it down
12"
mahogany
1977
1:07:45 ()
Music behind DJ:
silvetti
spring rain
7"
1:18:17 ()
the three degrees
giving up giving in
12"
ariola america
1978
1:15:36 ()
"212"
daddy
12"
friends & co.
1979
1:22:17 ()
raydio
is this a love thing
7"
arista
1978
1:28:58 ()
donald byrd & 125th st nyc
love has come around
love byrd
elektra
1981
1:32:34 ()
rosko
desiderata
12"
prelude
1980
1:39:01 ()
Music behind DJ:
rice & beans orchestra
coconut groove
12"
RIP TK Records founder Henry Stone
1:47:29 ()
kc & the sunshine band
get down tonight
s/t
tk
1975
1:48:48 ()
freedom
set you free
12"
tk
1979
1:53:35 ()
anita ward
ring my bell
7"
juana
1979
1:56:34 ()
jimmy "bo" horne
i wanna go home with you
dance across the floor
tk
1978
2:00:40 ()
dorothy moore
let the music play
12"
tk
1977
2:03:38 ()
Music behind DJ:
t-connection
disco magic
12"
tk
1977
2:08:47 ()
s.o.s. band
just be good to me
7"
tabu
2:13:35 ()
the jacksons
shake your body (down to the ground)
12"
epic
1978
2:18:39 ()
gino soccio
try it out
closer
atlantic
1981
2:26:27 ()
d train
keep on
you're the one for me
prelude
1982
2:33:41 ()
Music behind DJ:
the atlanta disco band
bad luck
bad luck
ariola america
1975
2:39:58 ()
andrea true connection
more, more, more
7"
buddah
2:42:49 ()
gary toms empire
7-6-5-4-3-2-1 (blow your whistle)
7-6-5-4-3-2-1 blow your whistle
pip
1975
2:45:41 ()
teddy pendergrass
i don't love you anymore
7"
phila. int'l
1977
2:50:49 ()
vicki sue robinson
turn the beat around
12"
rca
2:54:24 ()
<-- Previous playlist
| Back to
The Evan "Funk" Davies Show playlists
|
Next playlist -->
RSS feeds for The Evan "Funk" Davies Show:

Playlists feed |

MP3 archives feed
|
E-mail Evan Davies
|
Other WFMU Playlists
|
All artists played by The Evan "Funk" Davies Show
|
---
Listen on the Internet
|
Contact Us
|
Music & Programs
|
WFMU Home Page
|
Support Us
|
FAQ
Live Audio Streams:
Pop-up
|
128k AAC
|
128k MP3
|
32k MP3
|
32k Windows
---