destination: OUT: Playlist from March 3, 2019
Three hours of adventurous jazz drawing on the Destination: Out archives and other planes of there.
<-- Previous playlist | Back to destination: OUT playlists | Next playlist -->
---

March 3, 2019: Marathon show #1, on the DL (no prizes today)

Listen to this show: | Add or read comments

See here for the full list of DJ Premiums!
See here for all swagtastic swag!
See here if you'd like to adopt me for the coming year!? ($365, or $30/mo) -- first-time ever!
Artist
Track
Album
Label
Year
Comments
Approx. start time
The Roscoe Mitchell Art Ensemble
Tatas-Matoes
Congliptious
Nessa
1968
0:00:00 ()
Music behind DJ:
Sun Ra
The Perfect Man
My Brother The Wind, Vol. I
Saturn Research
1970
0:02:27 ()
Leroy Jenkins
Folk Song (Viola)
Solo
Lovely Music Ltd.
1998
This one's on the D:O Radio premium CD
0:07:47 ()
Guy Klucevsek and The Bantam Orchestra
Passage North: Sylvan Steps
Citrus, My Love
RecRec
1992
0:13:35 ()
John Clark
Faces in the Sky
Faces
ECM
1981
0:20:42 ()
Ernst Reijseger
Dream One
Different Dreams
Music as Energy
2015
0:27:26 ()
Polyorchard
Dream Meditation 1:35PM 6/11/80
Black Mountain
Polyorchard
2019
0:30:51 ()
Philipp Wachsmann
Water Writing: Violin Song
Writing in Water
Bead Records
1985
0:35:46 ()
Music behind DJ:
Booker T. & The MGs
Melting Pot
0:38:43 ()
Don Rendell/Ian Carr Quintet
Black Marigolds
Phase III
Columbia
1968
0:45:23 ()
Chris Pitsiokos
What Now
Child of Illusion
Clean Feed
2018
0:58:44 ()
Quinsin Nachoff's Flux
Path of Totality
Splatter
Whirlwind
2019
1:11:09 ()
Phil Manzanera
Big Day
Diamond Head
Island
1975
1:24:27 ()
Mark Hollis
The Colour of Spring
Mark Hollis
Polydor
1998
1:29:08 ()
Music behind DJ:
Natural Food
Fair Breeze on Buzzard's Bay
1:31:43 ()
Trapper Keaper
Flame among Ashes
Meets Tim Berne & Aurora Nealand
eyes & ears
2019
1:42:52 ()
David Torn
Soften the Blow
Sun of Goldfinger
ECM
2019
1:46:49 ()
Yung Wu
Child of the Moon
Shore Leave
Bar/None
1987
2:09:40 ()
Music behind DJ:
Dag Rosenqvist & Simon Scott
Conformists Side A
2:13:35 ()
The Collective
The Sheppard's Tune
Idrissa's Dream
Sagittarius A-Star
1971/2014
2:23:11 ()
Lucian Ban & Alex Simu
Free Fall
Free Fall
Clean Feed
2018
2:40:27 ()
Don Byron & Aruán Ortiz
Dolphy's Dance
Random Dances and (A)tonalities
Intakt
2018
2:44:02 ()
Jamie Saft (feat. Ben Goldberg)
Azulai
Borscht Belt Studies
Tzadik
2011
2:48:18 ()
Muhal Richard Abrams & Marty Ehrlich
Blues to You
The Open Air Meeting
New World Records
1997
2:52:45 ()
Paul Bley / Bill Connors / Jimmy Giuffre
Goodbye
Quiet Song
Improvising Artists Inc.
1975
2:56:27 ()
Music behind DJ:
Dudu Pukwana & Spear
Flute Music
Flute Music
Caroline
1975
3:00:28 ()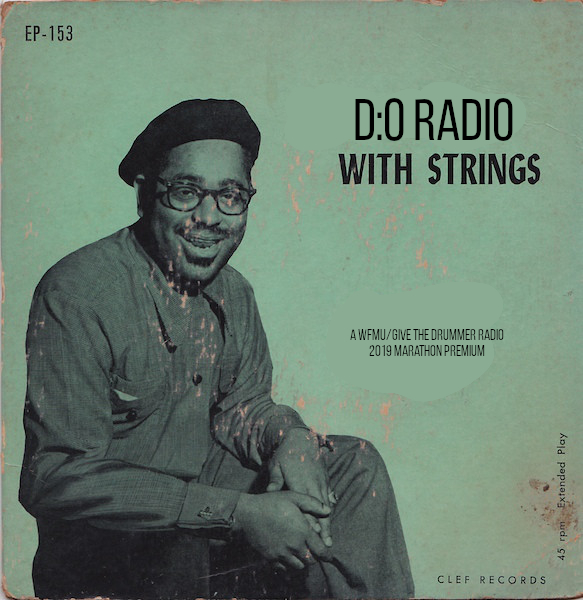 <-- Previous playlist
| Back to
destination: OUT playlists
|
Next playlist -->
RSS feeds for destination: OUT:

Playlists feed |

MP3 archives feed
|
E-mail Jeff Golick
|
Other WFMU Playlists
|
All artists played by destination: OUT
|
---
Listen on the Internet
|
Contact Us
|
Music & Programs
|
WFMU Home Page
|
Support Us
|
FAQ
Live Audio Streams:
Pop-up
|
128k AAC
|
128k MP3
|
32k MP3
|
32k Windows
---