Ken

| Freeform radio for the chronically impatient. Avant-garde pop, poppy avant-garde, teutonic thump thump, loud guitars and guttural screaming. Playlists and photos posted in real time on the web so you can play along or comment at home or work.
.
---
---
Playlist for 14 March 2018

|
Funrazer Part Two, with Michael Shelley
Hear the show in: | Add or read comments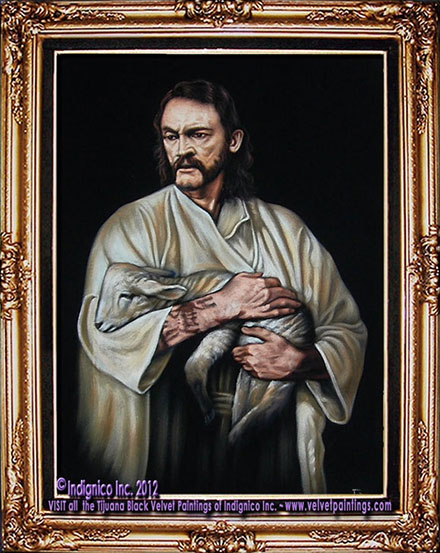 Pictured Above: The Grand Prize for Today's Programme: Lemmy "Jesus" Kilmister with unidentified friend, in Glorious Black Velvet. Pledge $30 a month or more to today's programme to be in the running for this beauty.
Artist
Song
Album
Images
Approx. start time
Motorhead
Heroes
Under Cover
0:00:00 ()
Tjupurru
Stompin Ground
Rough Guide to Australian Aboriginal Music
0:06:45 ()
The Osmonds
Crazy Horses at 33
0:10:00 ()
Silver Apples
I Have Known Love
0:24:31 ()
Faust
It's a Rainy Day Sunshine Girl
0:28:00 ()
Can
Thief
Delay 1968
0:31:01 ()
The Leather Nun
Prime Mover
0:35:29 ()
X Ray Spex
Germfree Adolescents
0:40:24 ()
Wire
Short Elevated Period
Silver / Lead
0:52:29 ()
Voivod
Silver Machine
0:56:01 ()
Tuxedomoon
No Tears
1:05:04 ()
Christmas Pets
Hip Bone
1:11:06 ()
The The
Uncertain Smile
1:26:09 ()
Gwenno
Y Dydd Olaf
Title Track
1:30:38 ()
Laibach
The Whistleblowers
1:38:59 ()
Losfeld
Um
1:42:20 ()
Der Plan
Junger Mann
Die Letzte Reiche
1:55:43 ()
Los Mueran Humanos
El Circulo
1:59:55 ()
People Like Us
Break me Break My Horse
2:10:37 ()
Apanhador So
Mordido
2:15:23 ()
Grauzone
Eisbaer
2:25:21 ()
Die Fabulosen TheKenSchlampen
Scham
2:33:30 ()
Neil Cicierga
Crocodile Chop
2:37:41 ()
Destroy All Monsters
You're Gonna Die
2:46:25 ()
The Dirtbombs
Maybe Your Baby
2:50:14 ()
<-- previous playlist
|
ken's other playlists
|
next playlist -->
RSS feeds for Ken's show:

Playlists feed |

MP3 archives feed
E-mail Ken
|
All artists played by ken
|
WFMU home page
|
WFMU playlists
|
hear WFMU live on the Web
|
top of page
Generated by
KenzoDB
, (C) 2000-2019
Ken Garson